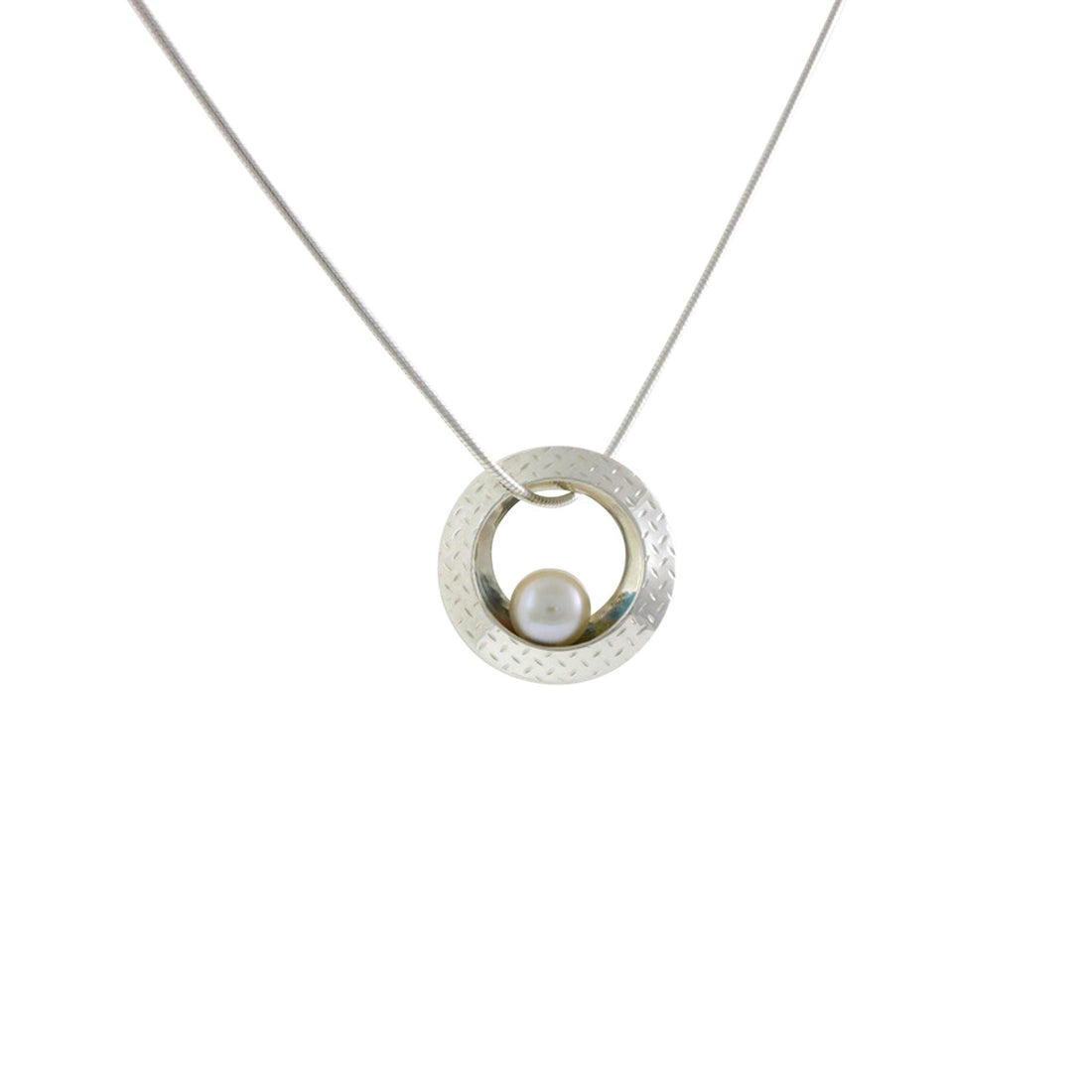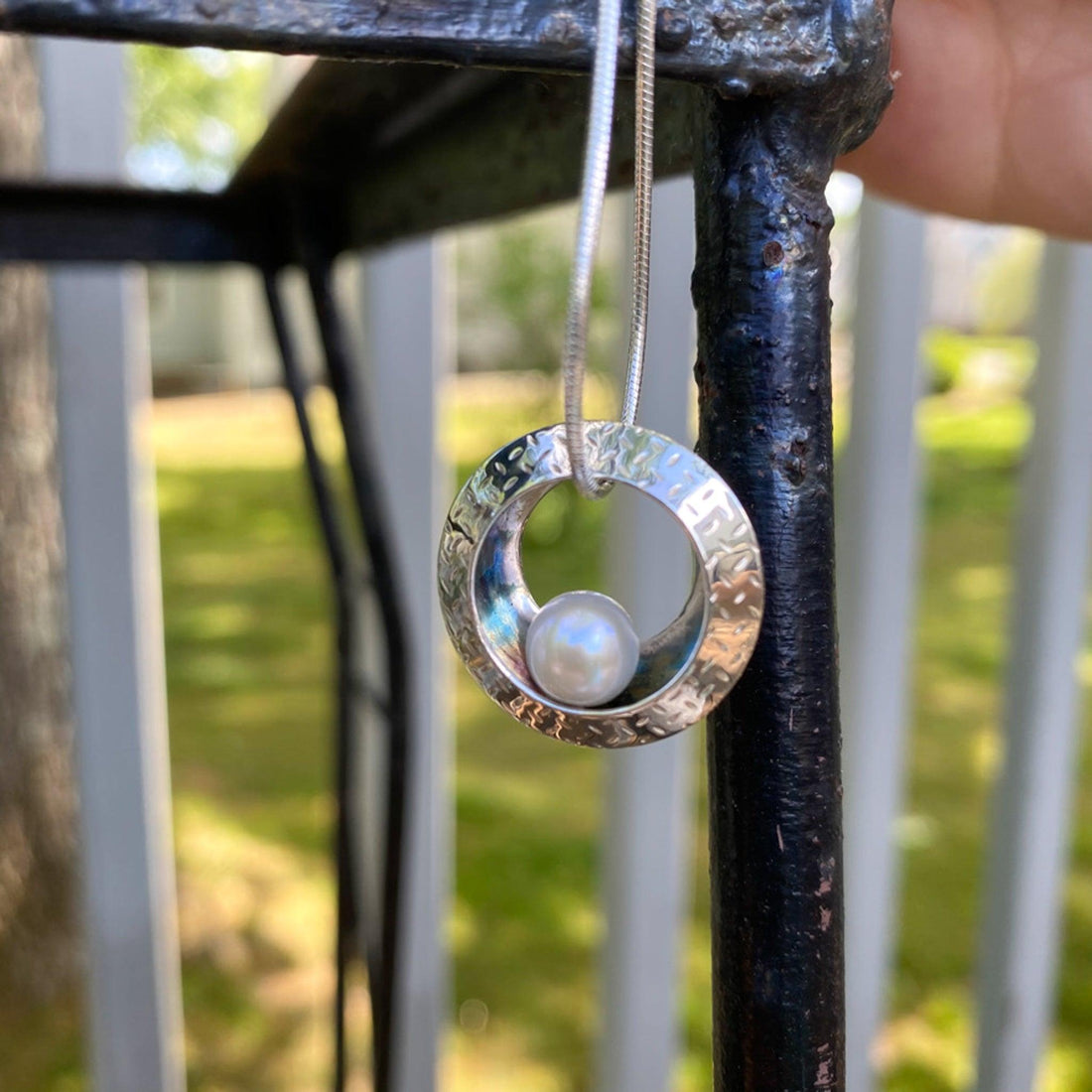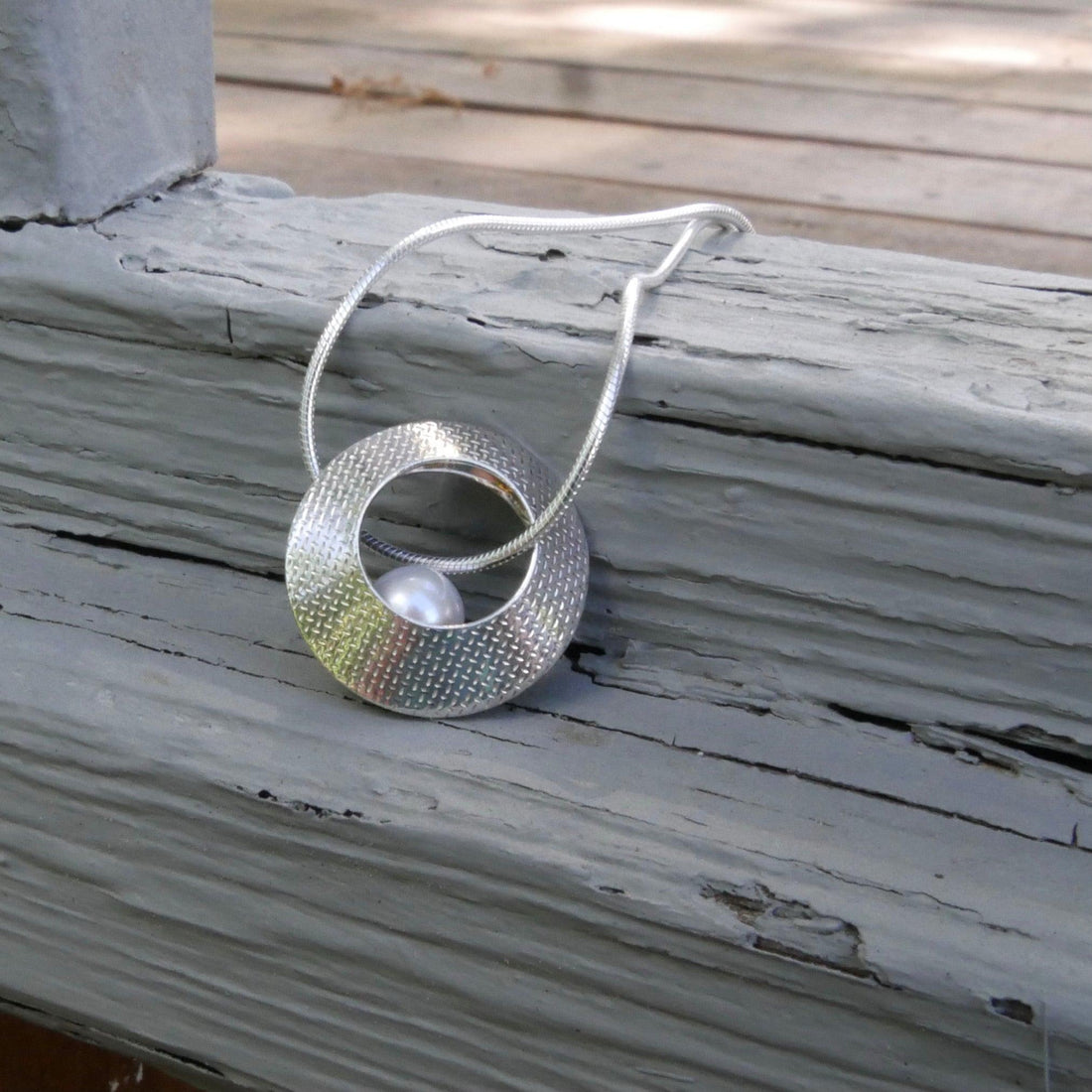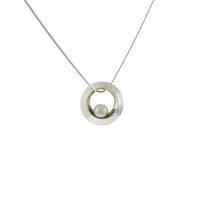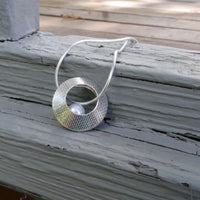 The pearl with its beautiful luster is balanced in the silver textured disc for a look that sets it apart.  Elevate your style for everyday wear.
Inspired by my return to jewelry making this piece is part of my Circling Back Collection.
Sterling silver disc (22mm) is hand fabricated with a single white fresh water cultured pearl (7.5 mm grade A) and 1.2mm 16" sterling silver snake chain. 
Keep all your Kelli Jewelry looking fabulous with these tips on jewelry care!
Sterling Silver (925) can be polished with a jeweler's cloth, silver polishing cloth, and any type of microfiber cloth.
14K/18K Gold can be cleaned with warm water and mild dish soap and/or jeweler's cloth.  Use a soft cloth to remove any build up or a fine soft bristle toothbrush for those hard to reach areas and dry off with microfiber cloth.
Copper/Brass can be wiped off with plain microfiber cloth.  Do not use cleaner/polish or treated polishing cloth, because they can have an oxidation reaction causing skin to turn green. However, this can be easily washed off and is not harmful.
Titanium/Niobium anodized jewelry can be cleaned with warm water and mild dish soap and dried with microfiber cloth.
Clean stones/gems with mild dish soap and warm water and wipe with microfiber cloth.
Store jewelry on a soft surface to avoid scratching. Use a jewelry box or plastic bag.