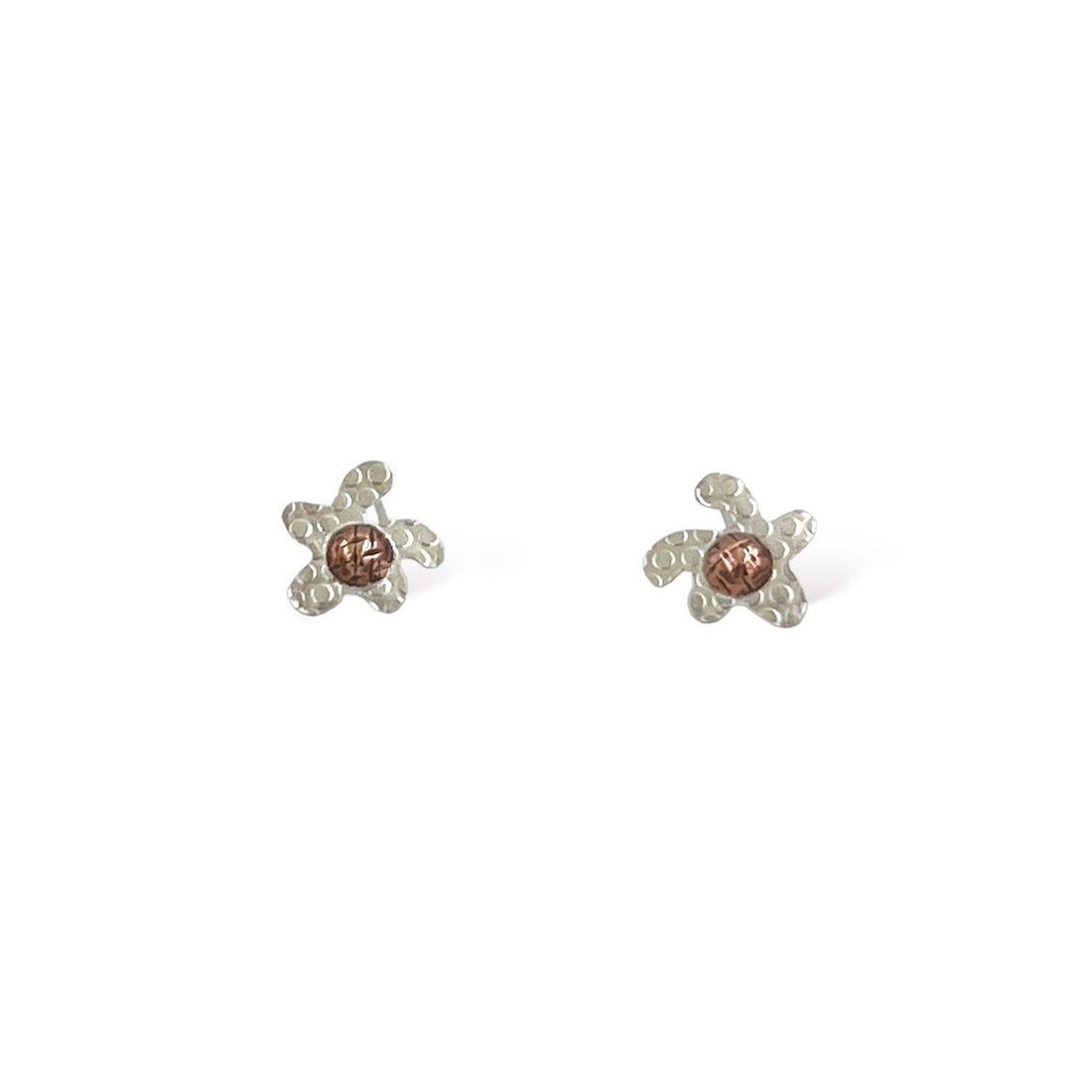 These fun organic flower stud earrings are made of sterling silver and copper center.  Put a little fun and energy into your jewelry collection!  
Stud is 1/2" at its widest Post and back is sterling silver. 
Keep all your Kelli Jewelry looking fabulous with these tips on jewelry care!
Sterling Silver (925) can be polished with a jeweler's cloth, silver polishing cloth, and any type of microfiber cloth.
14K/18K Gold can be cleaned with warm water and mild dish soap and/or jeweler's cloth.  Use a soft cloth to remove any build up or a fine soft bristle toothbrush for those hard to reach areas and dry off with microfiber cloth.
Copper/Brass can be wiped off with plain microfiber cloth.  Do not use cleaner/polish or treated polishing cloth, because they can have an oxidation reaction causing skin to turn green. However, this can be easily washed off and is not harmful.
Titanium/Niobium anodized jewelry can be cleaned with warm water and mild dish soap and dried with microfiber cloth.
Clean stones/gems with mild dish soap and warm water and wipe with microfiber cloth.
Store jewelry on a soft surface to avoid scratching. Use a jewelry box or plastic bag.